Groz USA
Address:
655 Wheat Ln.
IL 60191
Wood Dale
,
United States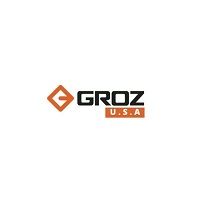 Groz USA Company Profile
General information
Company Overview: Groz USA
Groz USA, headquartered at 655 Wheat Ln. 60191 Wood Dale in the United States, is a leading manufacturer and supplier of premium-quality industrial tools and equipment. The company's extensive product range caters to various sectors, including automotive, agriculture, construction, and manufacturing industries. Established as a subsidiary of Groz Engineering Tools Pvt. Ltd., Groz USA has built a strong reputation for its unwavering commitment to quality, innovation, and customer satisfaction. The company's official website can be accessed at https://www.grozusa.com/.
Groz USA has successfully established itself as a reliable and trustworthy brand for industrial tools by consistently providing high-quality products that meet and exceed customer expectations. With a strong focus on research and development, the company invests heavily in modernizing its manufacturing facilities and incorporating the latest technologies to ensure the production of world-class products.
Product Portfolio:
Groz USA offers an extensive range of industrial tools and equipment, which can be broadly categorized into the following segments:
1. Lubrication Equipment: This includes grease guns, oil cans, pumps, hose reels, and other related accessories.
2. Precision Engineering Tools: This product category consists of measuring tools such as micrometers, calipers, and dial indicators, as well as magnetic tools and vices.
3. Automotive Tools: The company manufactures various automotive tools, including wrenches, pliers, sockets, and other specialty tools for vehicle maintenance and repair.
4. Pneumatic Tools: Groz USA offers a wide range of air tools, such as impact wrenches, air drills, grinders, and sanders.
5. Hand Tools: This segment includes a comprehensive collection of hand tools, including hammers, screwdrivers, pliers, and more.
6. LED Work Lights: The company offers a range of high-quality LED work lights for various industrial applications.
7. Shop Equipment: Groz USA also provides shop equipment, such as tool storage solutions, workbenches, and other workshop essentials.
Key Differentiators:
Groz USA differentiates itself from its competitors through the following key factors:
1. Quality Assurance: Groz USA is committed to providing its customers with the highest quality products that undergo rigorous testing and quality control measures. The company adheres to international quality standards, ensuring that each product delivers optimum performance and durability.
2. Customer-Centric Approach: The company places a strong emphasis on understanding the needs of its customers and developing products that cater to their specific requirements. Groz USA also offers excellent customer support to ensure a seamless experience for its clients.
3. Continuous Innovation: Groz USA believes in embracing the latest technological advancements to improve its products and services continually. The company invests in research and development to stay ahead of the curve and provide innovative solutions to its customers.
4. Global Presence: Groz USA's parent company, Groz Engineering Tools Pvt. Ltd., has a strong global presence, with its products being exported to over 90 countries. This enables Groz USA to leverage its international network and expertise to offer its customers the best products and services.
In conclusion, Groz USA is a reputable and reliable supplier of high-quality industrial tools and equipment. With a strong commitment to customer satisfaction, quality assurance, and continuous innovation, the company has successfully carved a niche for itself in the competitive market. Groz USA's extensive product range caters to various industries, making it the go-to choice for many professionals seeking reliable and durable tools for their businesses.
Groz USA Phone & Website
Groz USA reviews
Delete
Are you sure to delete ?
Report review
Similar to your page ?
Make sure everyone can find you and your offer. Create your dedicated company page on Sector Pages it's simply and easy!