Ronak group of companies
Address:
2208
2208
al zubaryi
,
Yemen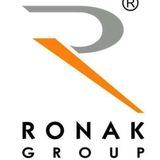 Ronak group of companies Company Profile
General information
/
Ronak group of companies is an international organization based in Yemen that specializes in importing and exporting products, as well as creating food items. Through its online platform, customers can conveniently browse and purchase the goods that they need to fulfill whatever purpose they may require. In addition, the company is experienced in product manufacturing, providing a wide selection of items for its customers. Ronak Group of Companies offers a one-stop-shop for customers, as well as its dedication of quality-control in each and every product. With excellent customer service, its highly experienced team, and its commitment to providing quality products, Ronak Group of Companies is a trustworthy business partner.
Ronak group of companies Phone & Website
Ronak group of companies reviews
Delete
Are you sure to delete ?
Report review
Similar to your page ?
Make sure everyone can find you and your offer. Create your dedicated company page on Sector Pages it's simply and easy!