E&U Foods Pvt Ltd
Address:
plot no 23 & 25 Sector C-IV export processing zone, Karachi
75150
Karachi
,
Pakistan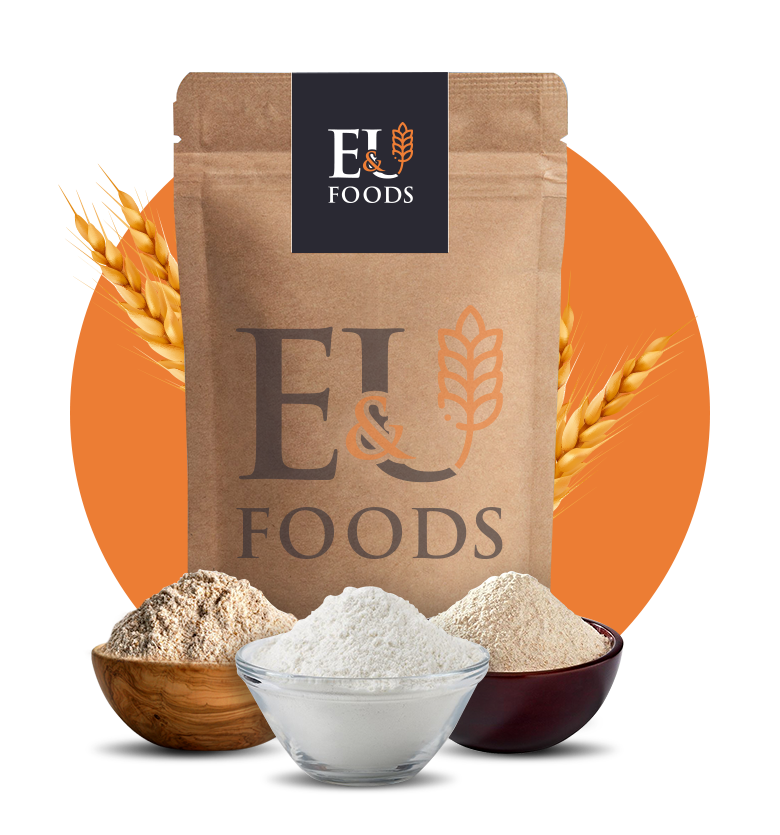 E&U Foods Pvt Ltd Company Profile
General information
E & U Foods we strive to deliver the best quality products to cater to the proper nutritional requirements for development and growth of body. With customer network spanning from Pakistan's neighboring countries tot MENA, South Asia and South Africa, we adhere strict quality controls and hygiene practices to make the best product. Our team has collaborated with local flour exporters and have made connections with many potential customers in UAE, Sri Lanka, Afghanistan and Madagascar, among other countries. Raw material is sourced locally and internationally to maintain quality.
Our product portfolio has a wide range of wheat flour products that include Fine Flour (Plain Atta), Baking Flour (Maida), Semolina (Suji), Wheat Bran (Choker), and Whole Wheat Flour. The products are specifically made in accordance with the quality requirements of our clients ranging from manufacturers of biscuits, pasta, cakes, confectionery industry, bread & bakery products, pizza, and other household and consumer segments.
Company offers
FINE WHEAT FLOUR
(PLAIN ATTA)
Fine flour is the finely sifted flour which is used for making chapatis, tandoori chapatis, and parathas. Our fine flour is filled with iron and Vitamin B and is made under careful inspection to ensure that each grain gives out the maximum amount of goodness and nutrients for a healthy meal.
BAKING FLOUR
(MAIDA)
Our baking flour is made with a high level of nutrients and vitamins, and in the absence of any harmful additives to ensure that the product we provide has health benefits. We work hard to mill the baking flour to an extremely fine texture so it can be used for baking a variety of items. Our baking flour can be used for making bread, cakes, cookies, buns, pizza, noodles and more.
SEMOLINA
(SUJI)
Semolina flour is a coarse flour made by sifting the wheat bran and flour, separating the semolina particles from the bran. It is then ground into flour that can be used to make both sweet and savory dishes such as semolina (suji) halwa, pasta, and couscous.
Company is looking for
wheat Flour, baking flour, sugar free flour, cattle feed, animal feed, Semolina, bakery ingredients
E&U Foods Pvt Ltd Phone & Website
E&U Foods Pvt Ltd gallery
Employees
+923152293391
burhan.eandufoods@gmail.com
E&U Foods Pvt Ltd reviews
Delete
Are you sure to delete ?
Report review
Similar companies to E&U Foods Pvt Ltd
3rd Floor, Baghpati Chambers, Altaf Hussain Road, Karachi
Shahpur Industries is a renowned exporter and supplier of food products establi…
Shop No.30-Erum Chambers, Ground Floor, Old Market Road, Barnal Chowk, Jodia Bazar,, Karachi
Manufacturer Herbal Food Products Web: www.fine-qproducts.com Mail: productsfi…
Similar to your page ?
Make sure everyone can find you and your offer. Create your dedicated company page on Sector Pages it's simply and easy!