Alliance Organics LLP
Address:
16/17th, 3rd Floor, Kamdhenu Industrial Estate, Mindspace, Malad (West)
400064
Mumbai
,
India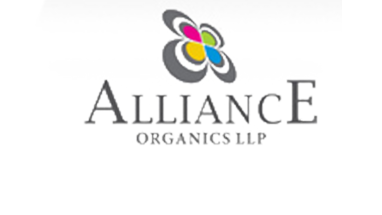 Alliance Organics LLP Company Profile
General information
Alliance Organics LLP was established in the year 2010. Alliance Organics LLP is a leading manufacturer of Dyestuffs & Pigments in India. Alliance Organics LLP has 3 business verticals (1) Manufacturing of Reactive Dyes, Acid Dyes, Basic Dyes, Solvent Dyes, Woodstain Dyes, Plastic Dyes & Speciality Colours (2) Manufacturing of Phthalocyanine Pigments & Chrome Pigments (3) Manufacturing of Food Colours & Lake Colours. We are government recognized 2 Star Export House. The company has several certifications like GOTS, Eco Passport, ZDHC, Halal & Kosher. Our products are exported to around 30 countries globally, Our products also cater to various industries like Textile, Inks, Paints, Plastics & Food.
Alliance Organics LLP Phone & Website
Alliance Organics LLP reviews
Delete
Are you sure to delete ?
Report review
Similar to your page ?
Make sure everyone can find you and your offer. Create your dedicated company page on Sector Pages it's simply and easy!