Mikegyver Computer and Tech., Inc.
Address:
851 S State Rd 434, 1070-125
32714
Altamonte Springs
,
United States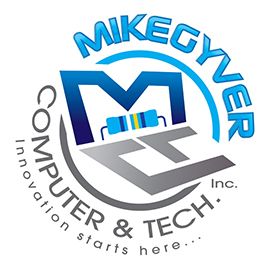 Mikegyver Computer and Tech., Inc. Company Profile
General information
Mikegyver Computer and Tech. Inc. is a trusted online shopping store in the U.S.A. where you can buy affordable with the best quality energy-efficient power for all your high-technology components such as Apple MacBooks, Microsoft Surface Devices, HP, Apple TV in the car, Power Banks, Car Adapters, Cables/Accessories, Solar Panels, Auto Germinator UV lights, and Engineering service.
Our goal is to solve any power-inefficient problems you might bring us.
If you have a device that is hard to power up, connect, or charge, you've come to the right place as we will custom make a solution just for you.
We have customers from different parts of the world including in the USA, Canada, Denmark, Ghana, Norway, Australia, the Netherlands, and a lot more. Mikegyver is proud to assist companies such as Atea, Carisle, to name a few.
Our solutions are used in ALL industries including ambulances, fire trucks, police vehicles, food production industries, and even airlines.
Mikegyver.com is proud to say, we are the pioneers of the Apple Car/Power Banks and Microsoft Car Adapters and Power Banks.
We, at mikegyver.com, can deliver our products all over the world.
Kindly visit our website for more information. Try to search your favorite items that you need. The quality is proven and tested by many.
Mikegyver Computer and Tech., Inc. Phone & Website
Mikegyver Computer and Tech., Inc. reviews
Delete
Are you sure to delete ?
Report review
Similar to your page ?
Make sure everyone can find you and your offer. Create your dedicated company page on Sector Pages it's simply and easy!