AAGE TRADING & CONTRACTING WLL
Address:
Barwa Commercial Avenue
13263
Doha
,
Qatar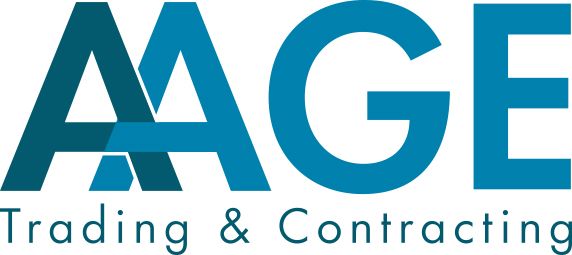 AAGE TRADING & CONTRACTING WLL Company Profile
General information
We are Qatar's Number One Battery Distributor and take pride in being associated as a Sole Business Partner of Axess Power S.r.l (Made in Italy), one of the Top Battery Manufacturers in Europe and exporting worldwide. We are an ISO Certified company and ensure all our battery products come under the International IEC & UL Standard, also complying with Qatar's QCDD and MOI SSD standard.
Team AAGE Qatar strives to provide all its clients with the most reliable long-term solutions for battery backup solutions. Several satisfied Retail market dealers & System Integrators across Qatar have expressed satisfaction with our products. Trusted brand and a happy to help attitude from our skilled and certified staff make us the most preferred battery distributor in Qatar.
We are the only company maintaining an inventory of batteries of more than 15,000 Nos in the State of Qatar, starting from the range of 12V - 3.3Ah to 200Ah. Offering a wide array of Industrial Batteries, Gel Batteries, Lithium-Ion Batteries, Automotive Batteries, 2V Batteries and Front Terminal Batteries.
Visit our website www.aageqatar.com and fill out our contact form (or) WhatsApp on the number +974 33558861. Our team will get in touch with you shortly and schedule an appointment. It is as simple as that...!
"Your needs, AAGE deeds"
Company offers
We supply batteries for the application of UPS Systems, Central Battery Systems, Fire alarm & security Systems, PAVA & PABX Systems, ELV Systems, CCTV & Networking, Elevators & Escalators, Medical Equipment, IT Equipment, Telecommunication Systems & Instrumentation Controls.
Company is looking for
We offer a wide range of battery types, including Industrial Batteries, Automotive Batteries, GEL Batteries, 2V Batteries, Front Terminal Batteries, & Lithium-ion Batteries.
AAGE TRADING & CONTRACTING WLL Phone & Website
AAGE TRADING & CONTRACTING WLL reviews
Delete
Are you sure to delete ?
Report review
Similar companies to AAGE TRADING & CONTRACTING WLL
We welcome you to experience our service by browsing through our Page and kindl…
Similar to your page ?
Make sure everyone can find you and your offer. Create your dedicated company page on Sector Pages it's simply and easy!